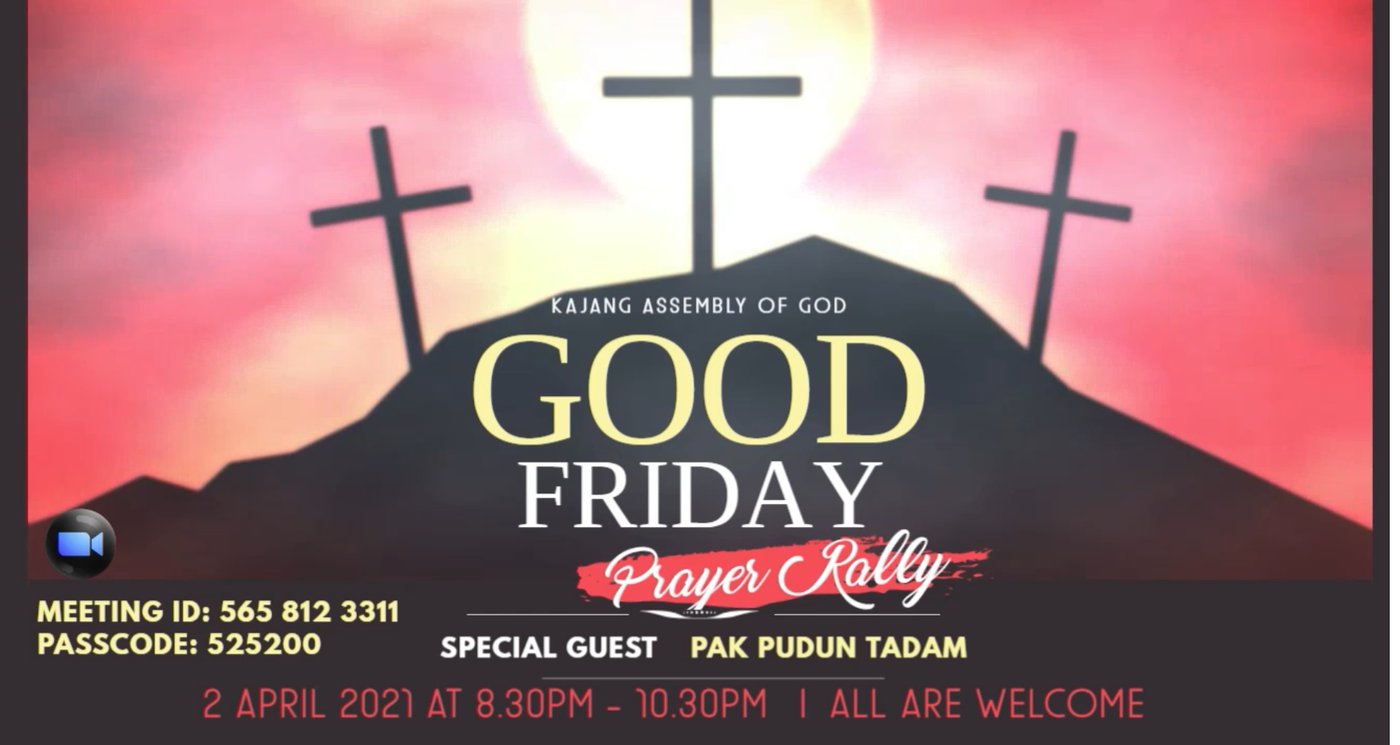 Good Friday Prayer Rally To be held via Zoom, do Join-Us for the Good Friday Prayer Rally.
Event Date : Friday, 2 April 2021
Time : 8.30pm – 10.00pm
Guest Speaker : Pak Pudun Tadam
Meeting ID 565 812 3311 / Passcode 525200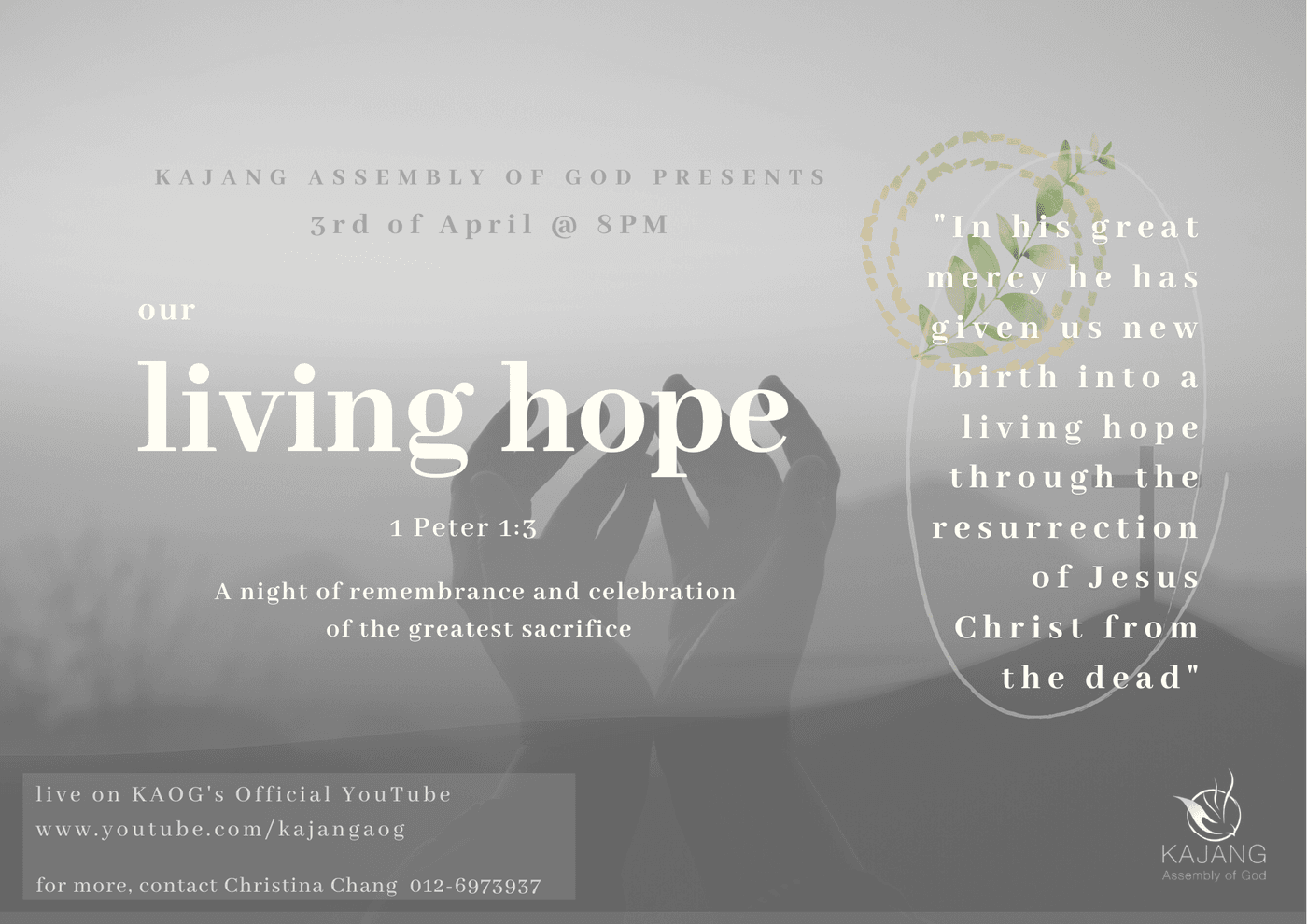 KAOG invites you to join us for our Easter event coming this April 3rd at 8.30pm LIVE on youtube.com/kajangaog as we celebrate our risen King.
Tell your friends about it, prepare your hearts for it and be sure to not miss out on this special night!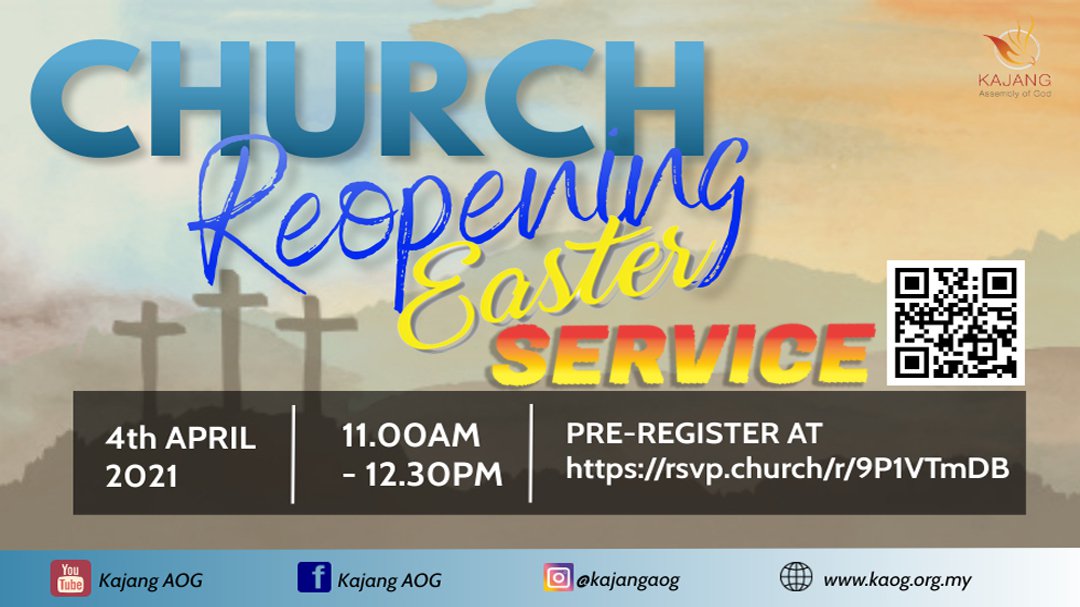 Easter Sunday Service & Church Reopening
Event Date : Easter Sunday, 4 April 2021
Time : 11.00am – 12.30pm
Great News! Kajang AOG will reopen for Physical Service on Easter Sunday, April 4.
We are now allowed to resume physical services with 50% capacity. 160 seats are available for Pre-Registration through the following link: https://rsvp.church/r/9P1VTmDB It is on a first-come-first-served basis. So register early to book your seats!
Unfortunately adults above 60 years and children below age of 12 are not encouraged to attend by the authorities. But not to worry our online services will still be available every Sunday.